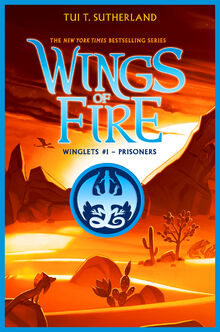 Fierceteeth knows she could have been a dragonet of destiny. She's a much better NightWing than that weird brother of hers, Starflight. Her dreams of glory have been painfully scorched, though, and now she and Strongwings are captives in the SandWing prison, waiting to be put on trial. Fierceteeth just wants a chance to tell her side of the story -- before it's too late.
Protagonist: Fierceteeth 
Ad blocker interference detected!
Wikia is a free-to-use site that makes money from advertising. We have a modified experience for viewers using ad blockers

Wikia is not accessible if you've made further modifications. Remove the custom ad blocker rule(s) and the page will load as expected.